Mustafa, a native of Malappuram, broke the record in smuggling about one kilo of gold by hiding it in his anus.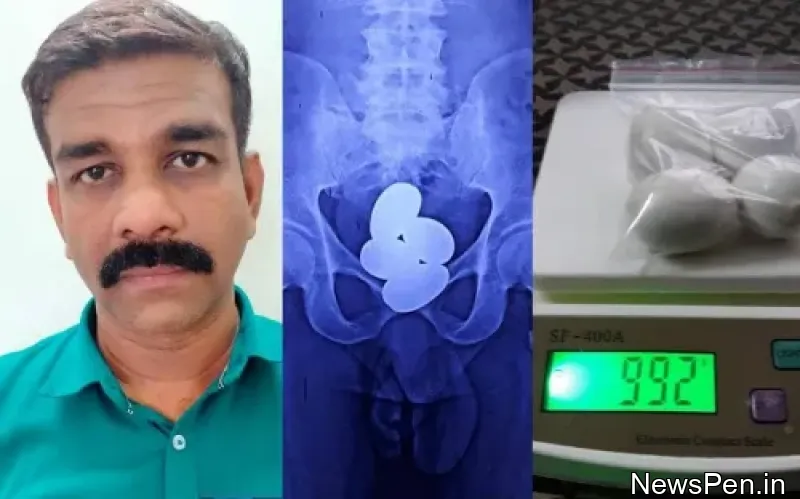 Malappuram: The police are on the lookout for gold in Karipur again. Mustafa (41), a native of Kuzhimanna, was arrested this time. He tried to smuggle 992 grams of gold in mixed form by stuffing it in four capsules in his anus. Mustafa, a native of Kuzhimanna in Malappuram, landed at karipur airport from Jeddah at 11.15 am on Saturday.
Following an information received by Malappuram district police chief Sujith Das IPS, mustafa was taken into custody after he landed in an IndiGo flight from Jeddah to Karipur airport.
During preliminary interrogation, Mustafa did not admit that he had gold in his possession. Mustafa's luggage was examined in detail but the gold could not be found. The gold was also not found in the initial physical examination.
Mustafa broke the record of Usman who smuggles 808 grams of gold in his anus.
According to police, this is the 57th gold smuggling case to be seized by the police outside the Karipur airport in the last few months.
News by: NewsPen

Added on: 11-Sep-2022
DISCLAIMER: The news content above is submitted by Newspen users and also scrapped from external websites.