Abdul Gafoor, a native of Mukkam in Kozhikode, broke the record in smuggling about one kilo of gold by hiding it in his anus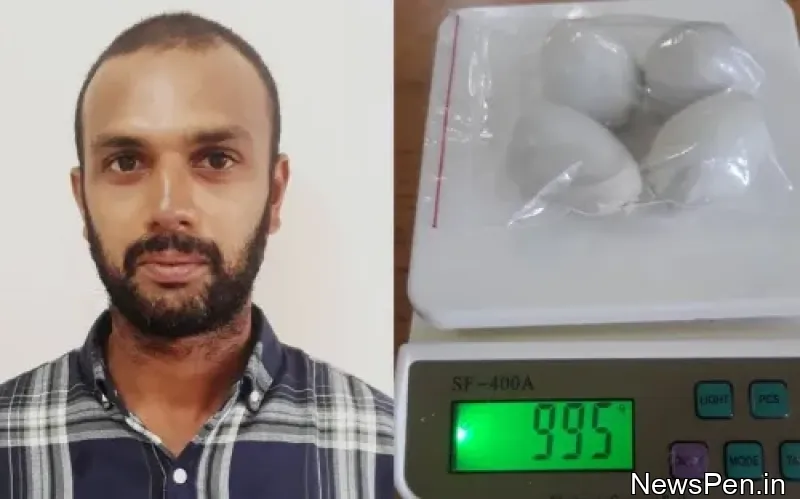 Malappuram: The gold hunt by the police is continuing at the Karipur airport. The police seized 995 grams of gold, which he tried to smuggle by hiding it in the anus.
The arrested has been identified as Abdul Gafoor (32), a native of Mukkam in Kozhikode, who arrived at karipur airport from Jeddah.
He hid the gold in four capsules in his anus. The seized gold mixture is worth more than Rs 45 lakh. This gold weighs more than 118 sovereigns.
Ghafoor arrived on an IndiGo flight (No.6E 1843) from Jeddah at 11.15 am on Tuesday.
Abdul Gafoor, who came out of the airport at 12.20 am after a customs inspection, was taken into custody by the police at the aid post at the airport.
Based on an information, the police stopped Abdul Gafoor and took him to an aid post for questioning.
Abdul Gafoor, broke the record of Mustafa who smuggles 992 grams of gold in his anus.
According to statistics, gold smuggling has increased at the Karipur airport this year. According to data provided by air customs, around 205 kg of smuggled gold has been seized so far this year. It will cost around Rs 105 crore.
News by: NewsPen

Added on: 14-Sep-2022
DISCLAIMER: The news content above is submitted by Newspen users and also scrapped from external websites.