During an operation in Syria, US-led forces seize a top Islamic State leader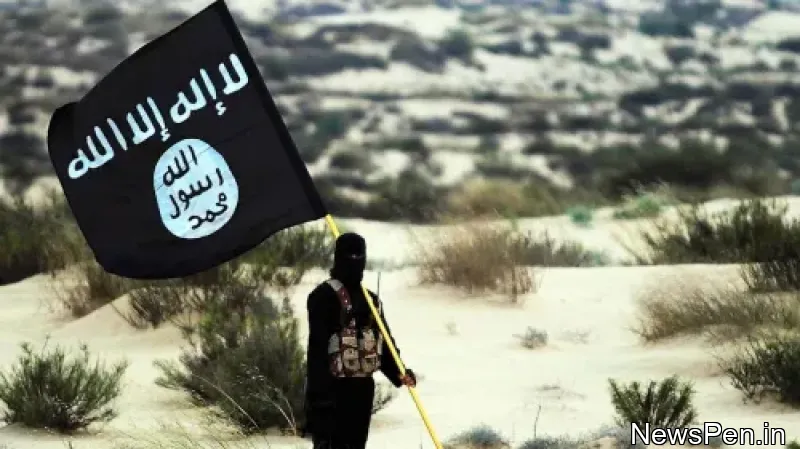 According to sources, US-led coalition troops arrested a top Islamic State leader in Syria on Thursday.
The terrorist organization's detained commander was not identified, but was detailed in a statement from Operation Inherent Resolve, the US-led military campaign to combat ISIS.
According to officials, the commander is an experienced bomb maker and facilitator who rose through the ranks of the organisation to become one of the top leaders of its Syrian branch.
"The mission was meticulously planned to minimize the risk of collateral damage or civilian harm. The operation was successful; no civilians were harmed nor were there injuries to coalition forces or damage to coalition aircraft or assets, "Officials issued a statement.
Further information regarding the raid was not immediately available.
The US proclaimed ISIS destroyed in Syria in March 2019, but coalition troops have continued to seek ISIS commanders who have gone into hiding in the Middle Eastern nation.
ISIS leader Abu Bakr al-Baghdadi was killed in October of that year during a US military operation in northwest Syria. Al-Baghdadi murdered himself and two children by detonating a suicide vest while fleeing US soldiers.
With the murder of al-Baghdadi, Abu Ibrahim al-Hashimi al-Qurayshi became the worldwide commander of ISIS, although he was also killed during a U.S. military operation in northwest Syria in early February.
"Coalition forces will continue to work with our partners ... to hunt the remnants of Daesh wherever they hide to ensure Daesh's enduring defeat," stated Operation Inherent Resolve, using the Arabic abbreviation ISISI.
News by: Enhance let Added on: 18-Jun-2022
DISCLAIMER: The news content above is submitted by Newspen users and also scrapped from external websites.