In Afghanistan's capital, Kabul, two people were killed in a Sikh temple attack by the Islamic State–Khorasan Province (ISKP)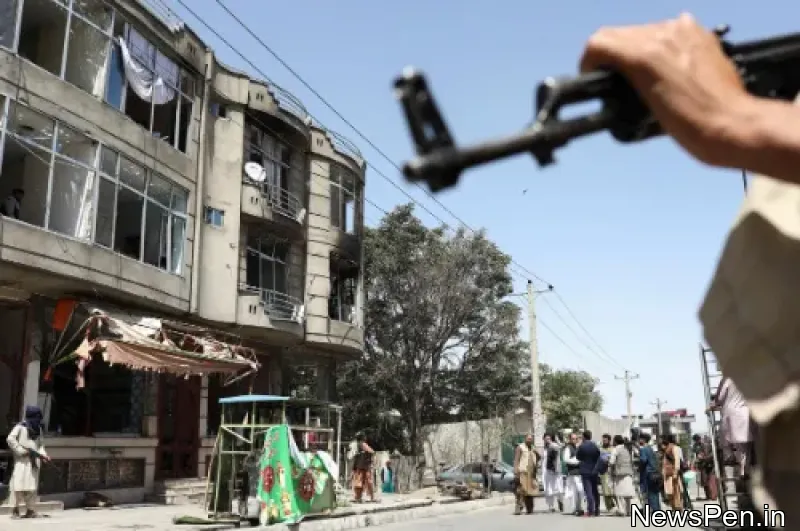 On Saturday (18-06-2022), gunmen attacked a Sikh Gurdwara in Afghanistan's capital Kabul, killing at least two people, according to Kabul police chief spokesperson Khalid Zadran.
The Islamic State–Khorasan Province (ISKP), a branch of the Islamic State terrorist organisation, has claimed responsibility for a fatal terror attack on a gurdwara in Afghanistan that killed two people, including a member of the Sikh community, calling it a "an act of support" for Muhammad.
Previously, Al-Qaeda has threatened suicide bombings in India in response to statement against Muhammad by BJP spoke person Nupur Sharma.

At least two people were killed, according to Puneet Singh Chandhoke, president of the India World Forum, who has been coordinating with the Indian government to evacuate Sikhs from Taliban-controlled Afghanistan, and the fate of several others is unknown as they were taken to hospital by emergency workers.
At least 150 Sikhs have been residing at the Kabul gurdwara since the fall of the Ashraf Ghani administration last August. At the time of the attack, some 30 devotees were gathered in the prayer hall, and many of them managed to escape.
News by: Enhance let Added on: 20-Jun-2022
DISCLAIMER: The news content above is submitted by Newspen users and also scrapped from external websites.