A Kashmiri Pandit employee was shot dead inside a government office by Islamic Terror militants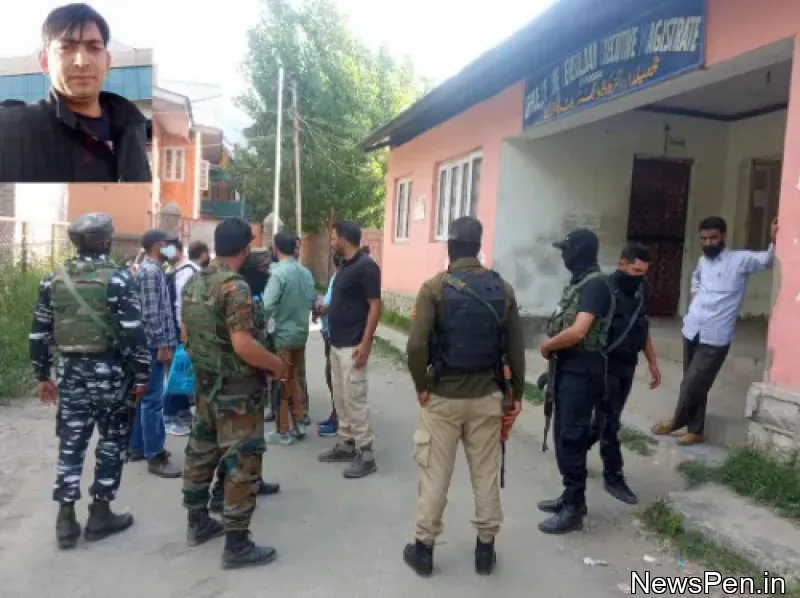 On Thursday, a government employee from the Kashmir Pandit community was shot dead at his workplace in the Chadoora region of Jammu and Kashmir's Budgam district by suspected Islamic Terror militants, officials said.
According to authorities, the gunmen entered the Tehsil office in Chadoora town and fired at Rahul Bhat, a clerk.
They said Bhat, who lived in a migrant colony in Sheikhpura, Budgam district, was taken to a hospital here but died from his injuries.
Police have initiated an investigation to find the attackers. According to preliminary investigations, two terrorists were involved in this horrible murder and utilised a pistol.
Kashmiri Pandits from Budgam and Anantnag protested in Anantnag, south Kashmir, seeking justice for the victim.
"Those behind this despicable terror attack will not go unpunished. J&K Govt stands in solidarity with the bereaved family in this hour of grief," Manoj Sinha, Lieutenant Governor of J&K, stated.
News by: Enhance let Added on: 12-May-2022
DISCLAIMER: The news content above is submitted by Newspen users and also scrapped from external websites.