Al-Qaeda has threatened suicide bombings in India in response to statement against Muhammad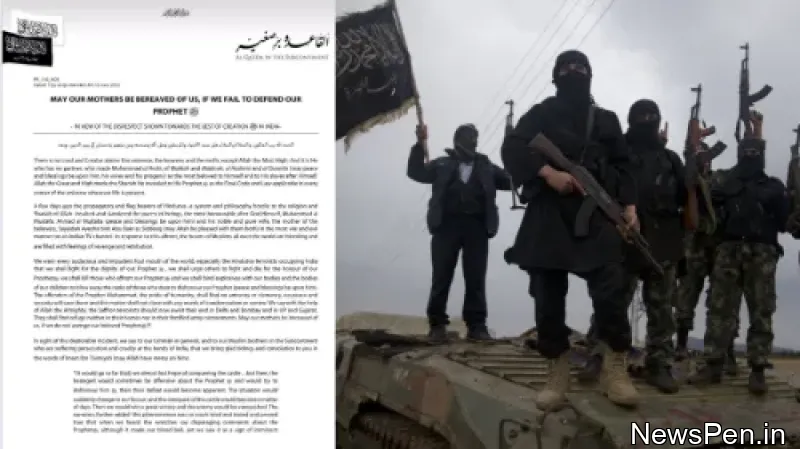 Al-Qaeda in the Indian Subcontinent (AQIS) has threatened to target various Indian towns and states in response to embarrassing statements made by suspended Bharatiya Janata Party spokesperson against Muhammad. In a June 6 letter, the organisation threatened to carry out suicide bombings in Mumbai, Delhi, Uttar Pradesh, and Gujarat to "fight for the honour of the Prophet."
The letter stated, "We shall kill those who affront our Prophet and we shall bind explosives with our bodies and the bodies of our children to blow away the ranks of those who dare to dishonour our Prophet. The saffron terrorists should now await their end in Delhi, Bombay, UP and Gujarat."
The terror organisation stated that the hearts of Muslims throughout the world are "bleeding" and filled with "feelings of revenge and retribution," referring to a contentious comment made by suspended BJP spokeswoman Nupur Sharma in a TV discussion.
Meanwhile, Nupur reported receiving many death threats when the scandal emerged, prompting Delhi police to file a FIR and give her with security.
Further criticising the ruling BJP's ideology, the letter stated that it is "occupying India" and urged Muslims to fight for the Prophet's honour.
News by: Enhance let Added on: 08-Jun-2022 Updated on: 09-Jun-2022
DISCLAIMER: The news content above is submitted by Newspen users and also scrapped from external websites.