Knife attacks and shootings are escalating the Israel-Palestine conflict in Ramadan 2022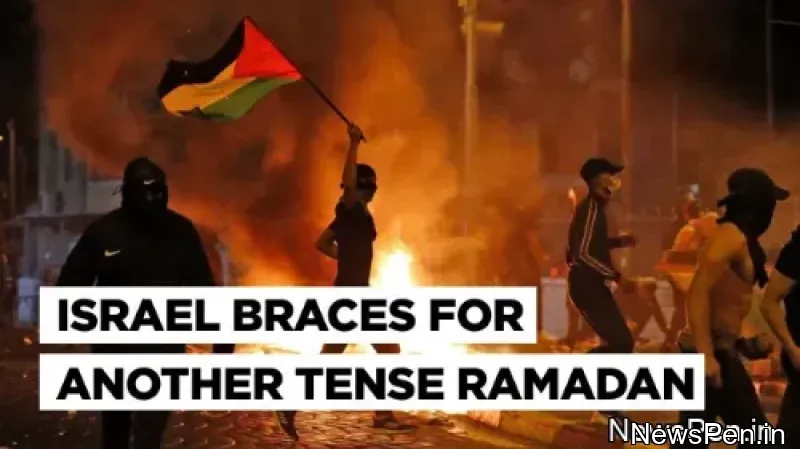 Following 11 days of severe fighting in 2021, a fresh uptick in violence has reawakened tensions between Israel and the Palestinians. While Israelis are being attacked with knives and guns, Palestinians are being killed by gunfire in the West Bank in response to it.
In barely a week, at least 11 people were slain in three different incidents in Israeli towns and cities. Tensions are likely to grow in the coming weeks when three major religious festivals — Ramadan, Passover, and Easter – coincide.
Recent deadly assaults in Israel have not occurred in conventional hotspots or contentious locations such as Jerusalem or the West Bank. The majority of them, according to reports, occurred in Israeli villages and communities that are not accustomed to such violence. In a stabbing and ramming assault in Be'er Sheva on March 22, an Israeli-Arab killed four Israeli Israelis. According to accounts, the accused had already been imprisoned for their support of ISIS.
Two Israeli-Arab males allegedly killed two border police officers and injured six bystanders in Hadera on March 27. According to reports, the two were also associated with ISIS, which claimed responsibility for the attack for the first time since 2017.
A Palestinian from the West Bank shot and murdered five persons in Bnei Brak, east of Tel Aviv, on March 29. Two Ukrainian citizens, two Israeli civilians, and a police officer were among those slain. In all three occasions, either citizens or security personnel shot and killed the assailants.
Several stabbings against Israelis were purportedly carried out by Palestinians in Jerusalem in March. Several Palestinians, including minors, are said to have been killed by Israeli police in the West Bank in recent weeks.
Two Palestinians, including a teenager, were slain in an Israeli police raid in Jenin, West Bank, on March 31. According to reports, Israeli police were looking for individuals in connection with the Bnei Brak incident.
On the same day, an Israeli was allegedly stabbed on a bus in the West Bank, and the Palestinian assailant was fatally shot by an armed citizen. Activists have warned that Israeli settlers' violence against Palestinians is at an all-time high.
Benny Gantz, Israel's defence minister, has pledged to send special military teams to locations where conflicts are likely to occur.
However, the majority of Palestinians in the region allege that Israeli soldiers solely defend Jewish residents. The security alert level in Israel has been increased to the maximum level, boosting the presence of Israeli police. The deployment of troops in the West Bank and the Gaza Strip has also risen. The IDF increased the number of battalions and combat personnel from special forces units by 14 battalions.
Israeli Prime Minister Naftali Bennett even instructed soldiers on leave to bring their guns with them. Bennett, in an unprecedented action, advised Israelis to be "alert" and urged all people with firearms permits to carry them.
Palestinian terrorist organisations have hailed the attacks on Israelis and have urged for more action.
The Palestinian Islamic Jihad's Al-Quds Brigades also proclaimed "the raising of full readiness amoung our fighters in all militory formations."
Increased Israeli violence is also viewed as a danger to Naftali Bennett's government. Bennett's coalition government is made up of right, left, and center-right parties, as well as an Arab party.
Opposition leader Benjamin Netanyahu and his followers have blamed the Bennett government for the country's unrest. Former intelligence officials have labelled the assaults as intelligence failures. According to experts, personal security has been one of the most important subjects on which Israelis have voted for many years. However, public insecurity as a result of recent violence may weaken support for the Bennett administration.
News by: Enhance let Added on: 03-Apr-2022
DISCLAIMER: The news content above is submitted by Newspen users and also scrapped from external websites.