Behind the Memes: Mr.FAFO, Mr.Pallywood's Impact as a Palestinian YouTuber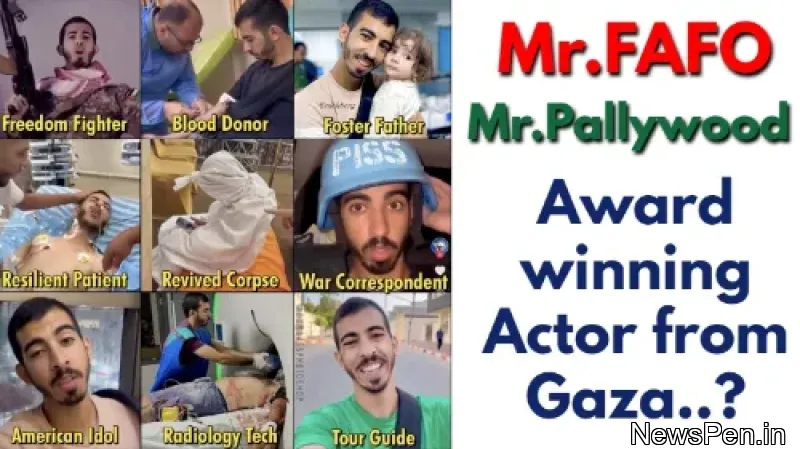 Saleh Aljafarawi, a Palestinian YouTuber, has become a social media viral meme due to his videos portraying him in various roles, including singer, radiologist, air strike victim, and media person.
Aljafarawi, a Palestinian national and Gaza resident, became known as "Mr FAFO" after a viral video of him celebrating Hamas airstrikes and crying in response to Israeli retaliation. He frequently manipulates public sentiment and garners sympathy for Palestine and Hamas, using Gaza's victimhood to justify Hamas's offensive against Israel.
Hamas has been using propaganda to gain sympathy and portray Israel as an oppressor. Ghazi Hamad, Hamas' senior terrorist official, justified the October 7 terror attack in Israel, which killed 1,400 civilians and raped women, and promised to repeat it until Israel is destroyed.
News by: NewsPen

Added on: 11-Nov-2023
DISCLAIMER: The news content above is submitted by Newspen users and also scrapped from external websites.