Sebastian Punnakkal Philip announced that his book finally got printed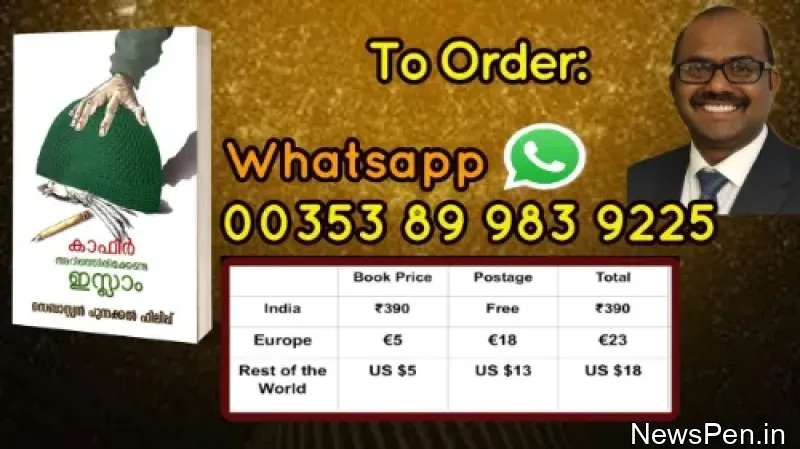 Sebastian Punnakkal Philip, a Christian apologist from Kerala currently in Ireland, said that his new book, "Kafir Arinjirikkenda Islam," was printed and received from the press, and its distribution began to be sent to those who first ordered it by post; said in his new live program, "Aaranu yathartha vargeeyavadhikal? christianikalo, muslingalo?"
Similarly, those who want to buy a new book can now order it, he said. To order the book, simply contact '00353 89 983 9225' via WhatsApp.
He said the book was printed outside the state of Kerala and could not be printed in Kerala. He added that there are doubts as to whether Kerala has been declared as an Islamic state and that a book against Islam cannot be printed in Kerala.
News by: NewsPen

Added on: 25-Oct-2022
DISCLAIMER: The news content above is submitted by Newspen users and also scrapped from external websites.