The people of the so called Peaceful Religion hang the effigy of Nupur Sharma publicly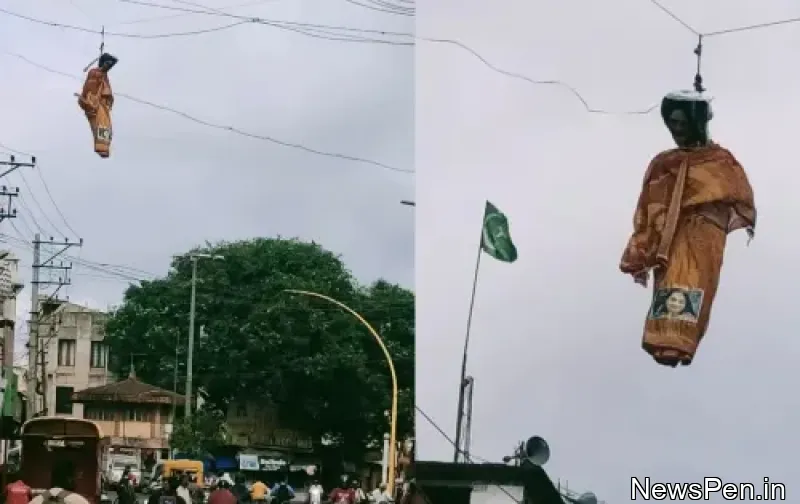 On Friday 10th June 2022, an effigy of former BJP spokesman Nupur Sharma was seen hanging on Fort Road in Belagavi.
Sharma was recently expelled from the party for making statements about Muhammad during a television discussion which was inresponse to insulting Hindu idols. Her words placed the central government in a bind when Islamic nations across the world began to speak out against it.
Sharma was fired as a BJP spokeswoman. Muslim organisations, on the other hand, are protesting her to be arrested and hanged.
Police were called when BJP corporator Shankar Patil (Ward No. 7) reported the effigy.
Pro-Hindutva organisations have called for the arrest of individuals responsible for the crime.
They may have complained or gone to court if they so desired. However, such attacks against women are both humiliating and detrimental to society. Police should take harsh action against them, according to pro-Hindutva organisations.
"We registered a suo motu case and formed a team to nab the miscreants." DCP Ravindra Gadadi said.
News by: Enhance let Added on: 11-Jun-2022
DISCLAIMER: The news content above is submitted by Newspen users and also scrapped from external websites.