Christian female student beaten to death in college by Muslim classmates for 'blasphemy,' attackers yell 'Allahu Akbar' before burning her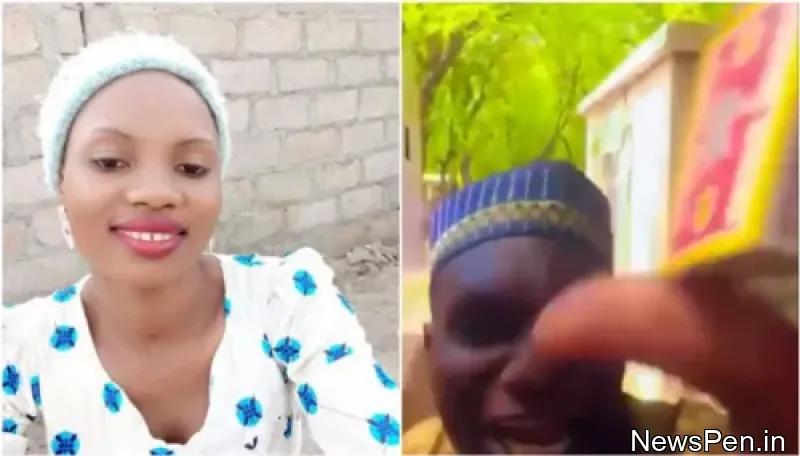 In a tragic occurrence in Nigeria, a Christian student called Deborah Samuel was beaten to death by an Islamic mob in college in the northern district of Sokoto over a blasphemy charge. According to accounts, the violent mob was made up of Deborah's fellow students in a WhatsApp group who were outraged about some of her statements and labelled her a 'blasphemer.'
Deborah's killers can be seen yelling 'Allahu Akbar' and displaying off the matchbox with which they burnt her bruised corpse in footage of the gruesome mob lynching and burning that have gone viral.
Deborah Samuel was a student at Sokoto State's Shehu Shagari College of Education. According to reports, Deborah and her classmates utilised a WhatsApp group in which someone published an Islamic message. Deborah had reacted to the Islamic post with a statement that some Muslim students found 'blasphemous.'
According to other stories, Deborah merely objected to religious information being discussed in a student WhatsApp group.
Deborah was then subjected to a savage mob assault as the college administration and police stood by helplessly. According to reports, attempts to rescue the woman were unsuccessful due to the magnitude of the group. Deborah was viciously beaten, stoned, and burnt to death by a mob of male Muslim college students.
"The police sacrificed the lady after the students began throwing sticks and stones at them, then the students used stones and sticks to beat the lady. After being beaten, she was set on fire," a college student who witnessed the event told The Guardian.
Following the event, college officials decided to close the school for an indeterminate amount of time. The police have apparently detained two suspects, but the most of the perpetrators remain at large.
Blasphemy is punished by death in Sokoto state, which follows Islamic Sharia law
Sokoto is mostly Muslim. Nigeria is separated into two parts: northern Muslim and southern Christian.
Sokoto state, like almost a dozen other Nigerian states, follows Islamic Sharia law, therefore it is doubtful that Deborah's assassins would be brought to justice because killing blasphemers is 'allowed' in Islam. In Sokoto state, blasphemy carries the death sentence.
A 74-year-old Christian lady was beaten to death in Kano in 2016 by a Muslim mob accusing her of blasphemy. Bridget Abgahime was murdered outside her own business by a mob. Another individual was slain by a mob in the Darazo region of Bauchi state in 2021 over identical charges, according to a Voanews story.
In 2007, a teacher in Nigeria was beaten to death by secondary school pupils on suspicion of disrespecting the Quran.
News by: Enhance let Added on: 15-May-2022
DISCLAIMER: The news content above is submitted by Newspen users and also scrapped from external websites.