The Kerala Story: A Film Depicting the Dark Reality of Love Jihad and Radicalization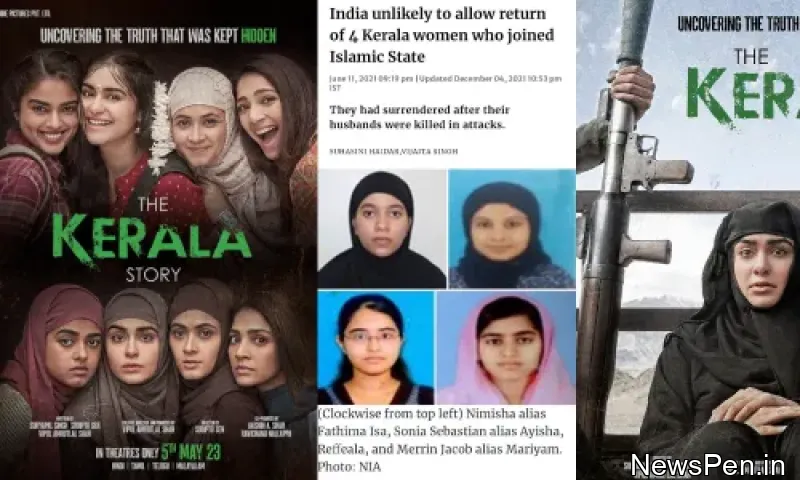 The Kerala Story, a sobering tale based on the true story of women whose lives are profoundly changed as a result of radicalization, will be Adah Sharma's next film appearance.
The four ladies who disappear in Kerala are the subject of the movie. The movie is rumored or inspired on the story of Sonia Sebastian, Merin Jacob, Nimisha Fathima and Raheela from Kerala who were trapped in Love Jihad and was married to Muslims later travelled to join in Islamic State and become the wives of Islamic state fighters.
According to reports, they are brainwashed, converted, radicalised, and used in terror operations in India and other countries.
Recently, the movie's trailer was released, and viewers have expressed appreciation for the entire production team's efforts in bringing such a significant topic to light.
The Kerala Story, starring Adah Sharma, Yogita Bihani, Sonia Balani, and Siddhi Idnani, was directed by Sudipto Sen and produced by Vipul Amrutlal Shah. It debuts on May 5 in theatres.
News by: NewsPen

Added on: 28-Apr-2023
DISCLAIMER: The news content above is submitted by Newspen users and also scrapped from external websites.