Beast Movie: Terrorism, not Islam, is being criticized; why do Kuwait and Qatar get burnt when they come into contact with ISIS?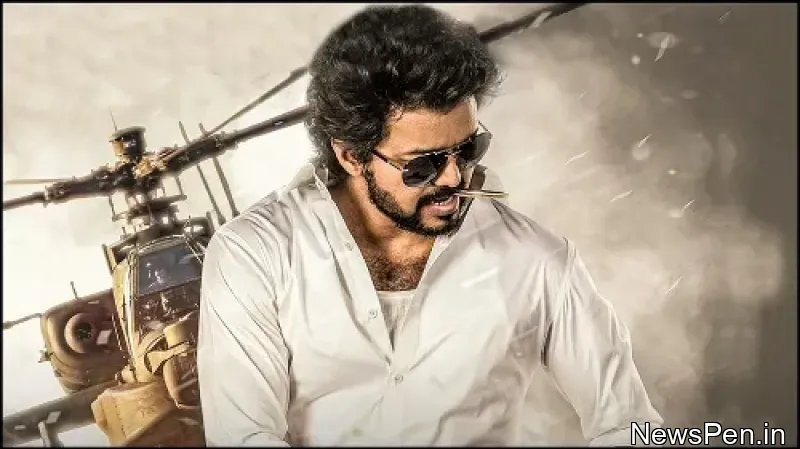 When we watch Tamil superstar Vijay's latest film Beast, we realise how foolish everyone in Kuwait and Qatar's Ministries of Information and Broadcasting is. These governments have enforced a ban on a typical commercial film with the propaganda that it criticises Islam.
The Tamil Maanila Muslim League has filed a complaint in Tamil Nadu, requesting that Beast be banned. (While this was reported in the name of the Muslim League, Tamil League Tamil Nadu leaders made it plain that there was no relationship between the Tamil Manila Muslim League and the real Muslim League, and that no such demand had been made!)
However, it was widely reported that the film had anti-Islamic content. However, if you watch the movie, you would notice that it was totally fabricated. This is a typical fan-made film with a narrative that lacks the power to give Joseph Vijay's Adapadalam Punduvilayattam an accurate political emphasis.
The film is not anti-Islam, but rather anti-ISIS. The plot revolves around IS militants infiltrating a mall in Tamil Nadu, kidnapping roughly 250 people, and being rescued by the hero.
Aside from the appearance of Pakistan, surgical strikes, and bearded jihadis in the movie, there is no way for any Islamic believer to be misled. Many films have been made across the world that are critical of ISIS. Are they prohibited in Kuwait and Qatar? Islamophobia may disseminate ideas on how to critique ISIS, which is linked with brutality and has no issues about torturing and killing innocent people.
(Let us inquire where isis is in Tamil Nadu; don't you recall that hundreds of individuals from Kerala migrated to Syria and perished in a shattered state?More than 200 Tamil Nadu residents are alleged to have travelled to Syria.)
The reactions to the video remind us that nations like Qatar and Kuwait, as well as the states of Tamil Nadu and Kerala, voluntarily collaborate with Islamic jihadists. Remember, Joseph Vijay, a 45-year-old with a salary of more than Rs 50 crore, was the largest apple in the sangh parivar's eyes. These so-called Islamists were the ones who praised and encouraged the winner that day.
Now that he has denounced ISIS and jihadists, he has now become a 'Sanghi'! (Kamal Haasan had a similar experience with vishwaroopam. He was an actor who had spent his whole career advocating for minorities. Nonetheless, he had to passionately state that even his house was at danger and that the release should be permitted).
When it comes to creative standards, the Beast is a shambles when it comes to cinematic politics. It has everything Vijay fans need to rejoice. However, for those who come to appreciate the picture rather than merely to see his dancing, songs, thunder, and shots, the film will be a huge letdown. When paired with a poor narrative and usual hype of Vijay's star value, it produces a poor film.
News by: Enhance let Added on: 14-Apr-2022
DISCLAIMER: The news content above is submitted by Newspen users and also scrapped from external websites.