Tesla delivered over a million vehicles in the previous year, with over 310,000 delivered in the first quarter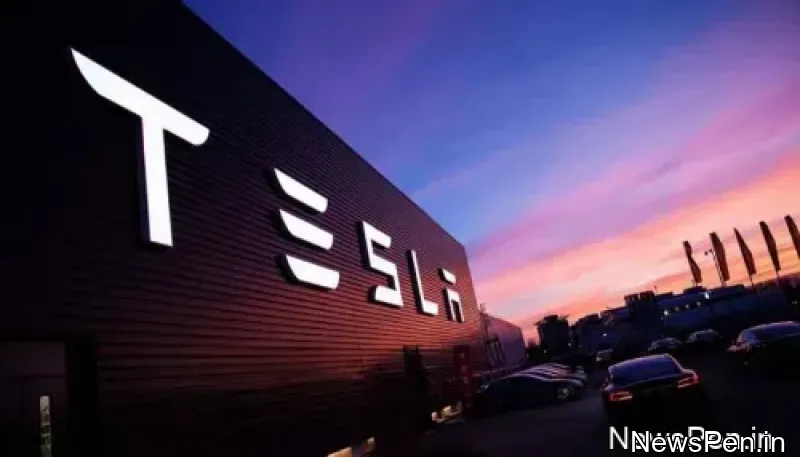 According to numbers released on Saturday, Tesla, a US electric car company, shipped a record number of more than one million vehicles in the previous year.
From April 2021 to March 2022, the business supplied 1.06 million vehicles, including more than 310,000 vehicles in the first quarter of this year alone, a 67 percent increase over the same period last year.
Nonetheless, the total fell short of experts' projections of 317,000 vehicles, according to FactSet data.
Deliveries are thought to be comparable to sales data given by other manufacturers.
However, growth has slowed significantly in recent months for the Austin, Texas-based firm, with deliveries increasing by a negligible 0.4 percent since the fourth quarter of last year.
In addition, the number of automobiles manufactured is somewhat lower than in the previous quarter (-0.1 percent).
"This was an exceptionally difficult quarter due to supply chain interruptions & China zero COVID policy," Tesla CEO Elon Musk tweeted, referencing to China's rigorous health regulations. "Outstanding work by Tesla team & key suppliers saved the day."
However, Tesla is still outperforming its competition, despite the fact that supply chain snarls are affecting the whole vehicle sector.
Toyota's sales in North America fell 23.5 percent in volume and 26.3 percent in value in the first quarter of 2022, compared to the same time last year.
General Motors earned $1.7 billion (about Rs. 12,880 crore) in profit for the quarter ended December 31, down 38.7 percent from the last three months of 2020, while revenues fell 10.5 percent to $33.6 billion (roughly Rs. 2,54,635 crore).
News by: NewsPen

Added on: 04-Apr-2022
DISCLAIMER: The news content above is submitted by Newspen users and also scrapped from external websites.