Elon Musk says that Tesla will build a vehicle that will function as a robotaxi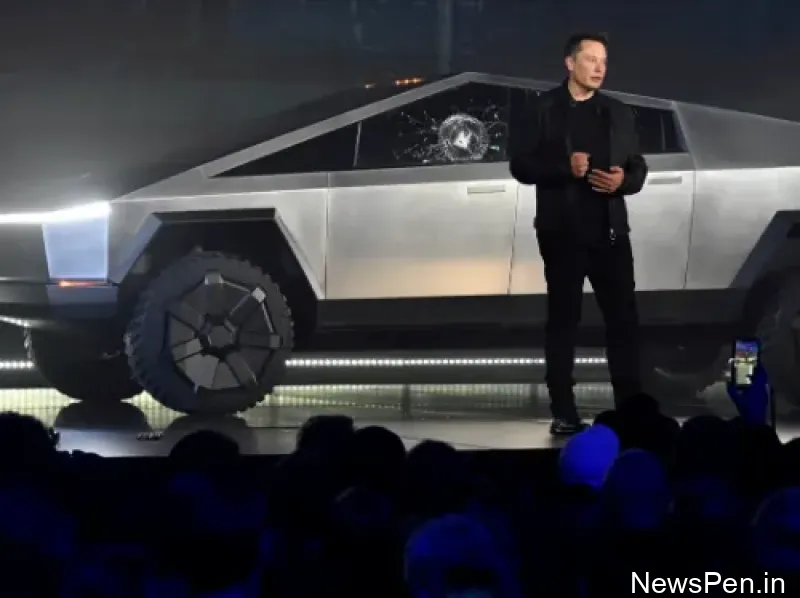 Tesla will construct a car specifically for use as a robotaxi, and the company will begin production of three new vehicles next year, CEO Elon Musk announced during a celebration honouring the inauguration of a Texas facility.
Musk did not reveal anything about the robotaxi other than that it will "look quite futuristic." He also stated that Tesla will begin production of the Cybertruck pickup truck at its new facility outside Austin, Texas, next year. Following that, he added, it will begin construction on a new Roadster and an electric semi-trailer.
He spoke at the "Cyber Rodeo at Giga Texas," an invitation-only celebration for thousands of visitors inside Tesla's new billion-dollar-plus facility, on Thursday night.
Up to 15,000 people were anticipated to attend the exclusive celebration held to commemorate the opening of the new facility in Travis County, which also acts as the company's new headquarters following its relocation from California.
Musk said at a live broadcast event on YouTube on Thursday night that Tesla was delivering the first Model Y compact SUVs made at the new facility, which he claims can produce 500,000 SUVs per year.
Tesla and Musk have frequently missed deadlines for beginning car production. In 2019, he announced that a fleet of self-driving robotaxis will be on the road the following year, but the company's "Full Self-Driving" software is still being tested on public roads by a restricted group of Tesla owners.
The firm is the world's largest manufacturer of electric automobiles.
Musk stated that the Austin facility, as well as a new one in Germany, will be expanded this year. He also stated that the corporation may begin developing a robot in 2023. "Next year there's going to be a massive wave of new products," he assured the audience Thursday night.
According to a permit obtained by the county, the event would include interactive tours, food, wine, and live entertainment. The event, however, was closed to the general public and the press media.
Musk has stated that the facility in Austin will employ up to 10,000 people.
News by: NewsPen

Added on: 09-Apr-2022
DISCLAIMER: The news content above is submitted by Newspen users and also scrapped from external websites.